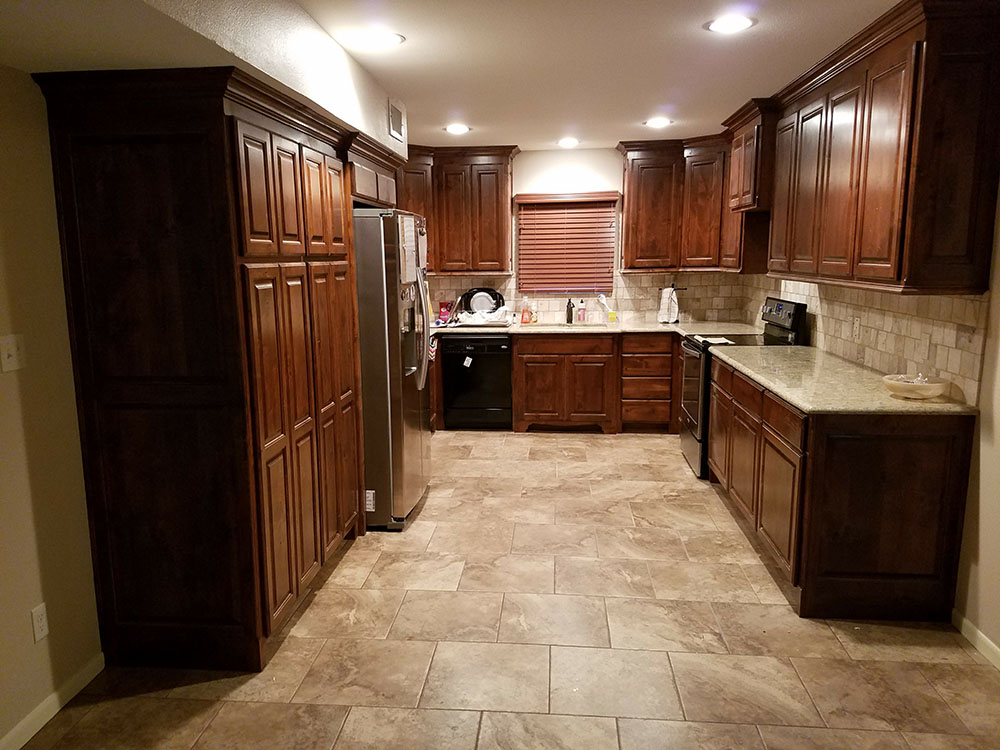 June 15, 2017 6:26 pm
Leave your thoughts
While the benefits of any home improvement project (such as an increased appeal of your space) might seem obvious, a kitchen remodeling project can have some additional benefits that make it a fantastic investment for homeowners. No matter how big or small the changes to your kitchen might be, it's important to get help from a professional instead of attempting a do-it-yourself renovation project. In the kitchen, precision is key for a successful remodel. Things like tiling or laying countertops are tricky and, if done incorrectly, can quickly turn into an eyesore that decreases the appeal of your space. Here are just a few benefits that you can expect from investing in professional kitchen remodeling in Tyler, TX:
Remodels can open up your space:

Aside from the aesthetic improvements that kitchen remodels provide, they can also greatly improve the function and the openness of your space. If you're currently dealing with a cramped kitchen, a remodel can make a huge difference in the amount of space you have to work with and the functioning of that space.

A new kitchen can inspire your culinary side:

You might not have much of an inclination to cook in a kitchen that's in need of an update, but kitchen remodeling in Tyler, TX can refresh your love of cooking. Spacious countertops and plenty of elbow room make meal preparation a breeze, and might just inspire you to be a little bit more adventurous with your culinary endeavors.

It's a great time for an appliance upgrade:

A freshly remodeled kitchen offers a clean slate for new décor and appliances. That dingy old refrigerator will probably look out of place against an updated backsplash and newly installed fixtures, so why not take the opportunity to get yourself an upgrade? New appliances can add many benefits to a kitchen, including increased reliability and even a greater degree of energy efficiency. In addition, older appliances can become health hazards due to a buildup of mold and mildew. Replacing old appliances with new ones is a great way to protect yourself and your family from things that can aggravate allergies and create health concerns.

Kitchen remodels increase home value:

A recently remodeled kitchen is one of the most significant selling points for a home. Renovating your kitchen can increase the value of your home and make it much easier to sell. Potential buyers will likely be attracted to a home that has an updated kitchen, which means that your home will stand out and will likely sell much more quickly.
Now that you're familiar with all of the great benefits of remodeling your home, it's time to find the perfect construction company for the job. Trust the team of professionals at Canfield Construction Management with your next renovation for a high degree of quality and communication that you can rely on. Realizing your vision for your newly remodeled kitchen is just a phone call away, so contact our team today for your free estimate!
Categorised in: Kitchen Remodeling
This post was written by admin